Free and open to the public, the Friends of the Beaufort Library's annual Books Sandwiched In series will host a panel discussion with authors Cassandra King Conroy, Sallie Ann Robinson, and Bernie Schein–contributing writers to Our Prince of Scribes: Writers Remember Pat Conroy–moderated by the collection's co-editor Jonathan Haupt, Conroy Center executive director. A book signing will follow the discussion. Royalties from book sales for Our Prince of Scribes support the educational mission of the Pat Conroy Literary Center. The Books Sandwiched In series is held at noon on Mondays, January 7-March 4, 2019 at the USCB Center for the Arts auditorium in downtown Beaufort, SC. Look for the full series schedule to be posted soon at http://friendsofthebeaufortlibrary.com/books-sandwiched-in-2020/books-sandwiched-in.
Praise for Our Prince of Scribes:
"His wound may have been geography, but his legacy was generosity. That's the takeaway from this new collection of essays honoring the late Pat Conroy (1945-2016). Novelist Nicole Seitz and Jonathan Haupt, the executive director of the Pat Conroy Literary Center, pull together a who's-who of writers from the Lowcountry and beyond for an ode to the real Prince of Tides… A fitting tribute to a unique, significant writer and man."—Kirkus Reviews

"In these essays, you'll meet a man who was troubled, tormented, angry, scathing, outrageous, hilarious, tender, noble, brave, and generous beyond measure. But most of all, you'll meet a man who damn-well knew how to love. And thanks to the devoted efforts of co-editors Jonathan Haupt and Nicole Seitz, and the work of 67 very fine writers, his legion of fans will come to love Pat Conroy even more than they already do."—Lowcountry Weekly
Website: Facebook Event Page
About our Presenters: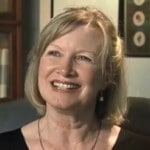 Cassandra King Conroy is the award-winning author of five novels, a book of nonfiction, numerous short stories, essays, and magazine articles, most recently in Coastal Living and Southern Living. Her New York Times and USA Today best-selling second novel, The Sunday Wife, was a People magazine Page-Turner, a South Carolina's Readers Circle choice, and one of Book Sense's top reading group selections. Also a New York Times and USA Today best seller, The Same Sweet Girls was a number-one Book Sense selection on release. Both novels were nominated for Southern Independent Booksellers Alliance's Book of the Year. Moonrise was a SIBA Okra Pick and best seller, as was The Same Sweet Girls Guide to Life: Advice from a Failed Southern Belle. Recently honored as a 2017 Alabama Humanities Foundation Fellow, Conroy is currently working on a memoir and a cookbook about life with her late husband, Pat Conroy.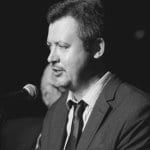 Jonathan Haupt is the executive director of the Pat Conroy Literary Center, the founding director of the annual Pat Conroy Literary Festival, and the former director of the University of South Carolina Press. He serves on the boards of the South Carolina Academy of Authors and the Friends of South Carolina Libraries and on the advisory board of the South Carolina Humanities and the affiliates steering committee of the American Writers Museum. Haupt's book reviews and author interviews have appeared in the Charleston Post and Courier; Lowcountry Weekly; Fall Lines; Shrimp, Collards & Grits magazine; and the Conroy Center's Porch Talk blog.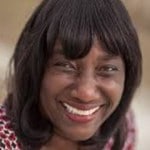 Sallie Ann Robinson is a cookbook author, celebrity chef, and cultural historian. A native of Daufuskie Island, South Carolina, she made her literary debut as the character named Ethel in Pat Conroy's classic memoir, The Water Is Wide. She was among the students Conroy taught on Daufuskie Island and maintained a friendship with the author as an adult. Robinson's published titles include Gullah Home Cooking the Daufuskie Way; and Cooking the Gullah Way, Morning, Noon, and Night; and Daufuskie Island in the Images of America series (co-authored with Jenny Hersch).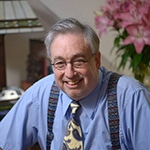 Bernie Schein was born, bred, and Bar Mitzvahed in Beaufort, South Carolina. He was an educator for forty-five years, for many of them in Atlanta. He is the author of the forthcoming memoir Pat Conroy: Our Lifelong Friendship and of three previous books, including If Holden Caulfield Were in My Classroom and the novel Famous All over Town. He has been published and featured in numerous newspapers and magazines, including Newsweek, the Jewish Advocate, Atlanta magazine, and the Atlanta Journal-Constitution, and interviewed on NPR and radio stations across the country.