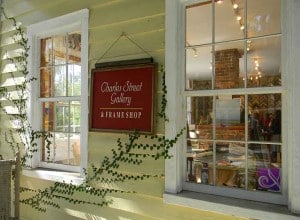 A NATIONAL MONTH POETRY READING EVENT
Free and open to the public.
Indulge your poetic side at the Otram Slabess Poets' 11th Annual Poetry Reading featuring six local poets, followed by an open mic for guests. Presented in partnership with the Charles Street Gallery and the Pat Conroy Literary Center, the poetry reading will also include music, refreshments, and inspired conversation. Books by participating poets will be available for sale. Join us!
Website: Facebook Event Page
Featured poets and members of Otram Slabess:
Warren Slesinger, Quitman Marshall, Jacquelyn Markham, Olivia Stiffler, Emily Davis-Fletcher. Also featuring Tim Conroy, author of Theologies of Terrain.
About the Otram Slabless Poets:
Otram Slabess Poets came together originally in Beaufort, SC, in 2003. The group's namesake, Slabess, a great Persian poet of the thirteenth century, echoed his own master when he said that poetry, by means of a certain determined ambiguousness, was aimed at stirring up those faculties in people that cause them to experience expansive and contractive moods and, in turn, cause great effects in the order of the world.
While each current member of the group is an accomplished published poet and/or prose writer, each has also labored to other effect:
Jacquelyn Markham
Teacher, doctoral scholar, well-published and praised
Quitman Marshall

Host of the literary series at the Spoleto Festival, editor, and teacher
Warren Slesinger

Founding editor and publisher of the Bench Press
Olivia Stiffler

Mentor, healer, bird watcher and truth-telling Missourian
Emily Davis-Fletcher

Teacher, activist, and messenger from the Ireland of Yeats, Heaney, Boland, and Ni Dhomhnaill