Historical novels open readers to history through our imagination. Trouble the Water, inspired by the heroic and consequential life of Robert Smalls, explores the religious, regional, and relational influences that shaped this extraordinary man. Smalls, born enslaved in Beaufort, came of age as the Civil War began; his courage, compassion, and vision still impact the lowcountry today. In this class, writer Rebecca Dwight Bruff will discuss the "unknowns" in the historical record, and the use of imagination, empathy, and contextual material to imagine the dynamics that made the man.
This two-hour course is offered in partnership between the Pat Conroy Literary Center and the Osher Lifelong Learning Institute (OLLI) at USCB. Open to all OLLI members; registration will begin in the fall at https://olli.uscb.edu
Website: Facebook Event Page
PRAISE FOR TROUBLE THE WATER
"Trouble the Water may become a Carolina classic."—Lawrence S. Rowland, co-author of The History of Beaufort County, South Carolina, and distinguished professor emeritus, University of South Carolina Beaufort

"Debut author Rebecca Bruff has made her mark with this exceptional examination of family, freedom, and what it really means to fight for the light."—Julie Cantrell, New York Times and USA Today bestselling author of Perennials
About our instructor: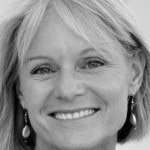 Rebecca Dwight Bruff earned her bachelor's degree in education (Texas A&M) and master and doctorate degrees in theology (Southern Methodist University). In 2017, she was a scholarship recipient for the prestigious Key West Literary Seminar. She volunteers at the Pat Conroy Literary Center in Beaufort. She's published non-fiction, plays a little tennis, travels when she can, and loves life in the lowcountry with her husband and an exuberant golden retriever. www.rebeccabruff.com

This program and others like this would not be possible without your financial help for which, as always, Pat Conroy Literary Center gratefully thanks you.