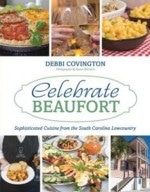 Join Debbi Covington and Jonathan Haupt to Celebrate Beaufort and Our Prince of Scribes: Writers Remember Pat Conroy. The class will feature cooking demonstrations of recipes from Debbi's new cookbook and will focus on some of the recipes that she associates with her friend, the late Pat Conroy.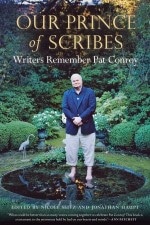 Jonathan will be on hand to share some food stories from the award-winning anthology Our Prince of Scribes, of which Debbi is one of the 67 contributing writers. A reception with samples from Celebrate Beaufort will follow. Wine will be served. Both books will be available for purchase and signing.
This two-hour presentation is open to Osher Lifelong Learning Institute (OLLI) members and requires advance registration through the USC Beaufort OLLI website: https://olli.uscb.edu. (Registration opens on 1/14/20.) This program will be held in the kitchen at the USC Beaufort Hilton Head campus at 1 Sand Shark Drive (adjacent 21 Office Park Road), Hilton Head Island, SC.
Website: Facebook Event Page
About our instructors: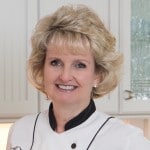 Debbi Covington is an award-winning caterer, cookbook author and food columnist. Her cookbooks include Celebrate Beaufort, Celebrate Everything! and Dining Under the Carolina Moon. Debbi has been featured as a "Master of Entertaining" in Southern Living magazine and her recipes have been published in multiple cookbooks including Southern Living's Best Kept Secrets of the South's Best Cooks and The Best of The Best of South Carolina. Her cuisine has been photographed for Better Homes and Gardens Magazine. She has been voted "Best Caterer" in Beaufort, SC since 2010. Debbi has a passion for cuisine and delights in creating seasonal and locally inspired menus.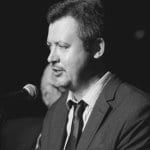 Jonathan Haupt is the executive director of the Pat Conroy Literary Center, the founding director of the annual Pat Conroy Literary Festival, and the former director of the University of South Carolina Press. With novelist and artist Nicole Seitz, he is co-editor of the award-winning anthology Our Prince of Scribes: Writers Remember Pat Conroy, Haupt's articles, book reviews, and author interviews have appeared in the Charleston Post and Courier, Beaufort Lowcountry Weekly, Beaufort Lifestyle magazine, Pink magazine, Shrimp, Collards & Grits magazine, Fall Lines, Southern Writers magazine's Suite T blog, and the Conroy Center's Porch Talk blog. He serves as an associate producer and consultant to the SCETV author interview program By the River, on the board of directors of the South Carolina Academy of Authors and the Friends of South Carolina Libraries, on the American Writers Museum affiliates steering committee, and on the South Carolina Humanities advisory committee.

This program and others like this would not be possible without your financial help for which, as always, Pat Conroy Literary Center gratefully thanks you.