The Conroy Center will host a lively discussion between the Queen of Southern Cuisine Nathalie Dupree and Beaufort's own award-winning cookbook author Debbi Covington on Tuesday, July 28, at 5:30 p.m. This event is free and open to the public; both authors will be signing books following the program. Seating is limited.
Praise for Nathalie Dupree's Favorite Stories & Recipes
"From her home in Charleston, Nathalie Dupree has mentored countless chefs and cooks―her chickens, as she calls them. In nearly 80 years of life so far, she's been there, cooked that, and earned nearly every culinary accolade there is. And she's not done yet. This fall brings a victory lap: Nathalie Dupree's Favorite Stories & Recipes."–Garden & Gun

"When we called Nathalie Dupree the 'queen of Southern cuisine,' we meant it. Dupree's TV shows, cookbooks, and classes have been hugely influential among Southern home cooks. Her latest book takes you through her entire storied life in food, from serving as a one-woman school cafeteria for her college classmates to running one of the most popular cooking schools in the South. While her recipes are always worth making (don't miss her biscuits), you'll love reading this book too."–Southern Living
Website: Facebook Event Page
About Nathalie Dupree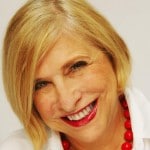 Nathalie Dupree is the author of 14 cookbooks and the host of more than 300 national and international cooking shows. She is the winner of four James Beard Awards, three for cookbooks and one for Who's Who in American Cooking. Dupree has been the president of the Atlanta chapter of the International Women's Forum; founder and past president of the International Association of Culinary Professionals (IACP); founder and board member of Southern Foodways; and founder and co-president of two chapters of Les Dames d'Escoffier, by whom she was awarded the honor of "Grande Dame." Dupree was the founding president of the Charleston Wine and Food Festival. She was named the 2013 Woman of the Year from the French Master Chefs of America and received Slow Food Charleston's 2016 Snail Award. In 2018 she was inducted into the South Carolina Academy of Authors, and in 2019, she received the IACP Lifetime Achievement Award. Her books New Southern Cooking and Mastering the Art of Southern Cooking are on the 2017 Southern Living 100 Best Cookbooks of All Time list.
About Debbie Covington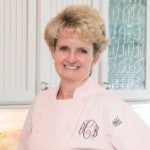 Debbi Covington Debbi Covington is an award-winning caterer, cookbook author and food columnist. Her cookbooks include Celebrate Beaufort, Celebrate Everything! and Dining Under the Carolina Moon. Debbi has been featured as a "Master of Entertaining" in Southern Living magazine and her recipes have been published in multiple cookbooks including Southern Living's Best Kept Secrets of the South's Best Cooks and The Best of The Best of South Carolina. Her cuisine has been photographed for Better Homes and Gardens Magazine. She has been voted "Best Caterer" in Beaufort, SC since 2010. Debbi has a passion for cuisine and delights in creating seasonal and locally inspired menus.

This program and others like this would not be possible without your financial help for which, as always, Pat Conroy Literary Center gratefully thanks you.