The Pat Conroy Literary Center's Visiting Writers Series welcomes Kerry Egan, hospice chaplain and author of On Living, in conversation with Maggie Schein, writer, teacher, and philosopher. Sponsored in part by the Pulpwood Queens book club and held in the Technical College of the Lowcountry's MacLean Hall auditorium (bldg 12), this event is free and open to the public. Books will be available for sale and autographing thanks to NeverMore Books.
Featured on the PBS Newshour and NPR's Fresh Air, Kerry Egan's On Living has been named a Best Book of 2016 by Real Simple and Southern Living. Each of Egan's her patients taught her something—how to find courage in the face of fear or the strength to make amends; how to be profoundly compassionate and fiercely empathetic; how to see the world in grays instead of black and white. In On Living, she passes along all their precious and necessary gifts.
"Illuminating, unflinching and ultimately inspiring, [On Living] presents "the spiritual work of dying" as a profound process with undeniable elements of beauty. A book to treasure."—People Magazine
"Egan masters the art of imparting critical life advice without coming off as preachy—a difficult feat…Egan's empathetic tone is a comfort for both the healthy and the dying—whom, she opines, are not polar opposites…As the title suggests, this is not just a book about dying. It's one that will inspire readers to make the most of every day."—Publishers Weekly
"Funny, honest, and self-deprecating…On Living adds to the understanding of end-of-life issues in an important and accessible way…If there is one thing death teaches us, it's how to live."—New York Times Book Review
"[Egan's] anecdotes are often thought-provoking combinations of sublime humor and tragic pathos… A moving, heartfelt account of a hospice veteran."—Kirkus Reviews
Website: Facebook Event Page
About the Author: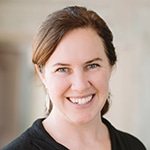 Kerry Egan is a hospice chaplain and a graduate of Harvard Divinity School. Her hospice work has been featured on PBS and CNN, and her essays have appeared in Parents, American Baby, Reader's Digest, and CNN.com, where they have been read more than two million times. She and her family live in Columbia, South Carolina.

About the Interviewer: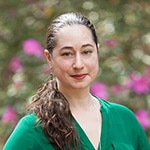 Maggie Schein holds a Ph.D. in ethics from the University of Chicago's Committee on Social Thought. She is a research fellow at the Citadel, research director for the Humanities and Liberal Arts Assessment Lab at Harvard University, and author of Lost Cantos of the Ouroboros Caves, a collection of fables published in an expanded illustrated edition by Pat Conroy's Story River Books.