A GREAT LOVE SIGNATURE SERIES CLASS
This series of three two-hour intensive writing workshops aims to explore the connections between the solitary, self-reflective, and deeply personal act of writing with the writer's public responsibility of active engagement with a readership. Through dynamic group discussions and one-on-one feedback from the instructors, participants will be guided in crafting their own stories, fostering their distinctive voices, and refining their writing to better affect an audience. Short pre-writing in advance of each workshop is required. All assigned writings will be read and responded to by the instructors. Recommended for fiction and memoir writers. Meets once weekly for three weeks.
Advance registration required. To register for this 3-week workshop, please contact the Pat Conroy Literary Center at 843-379-7025, or online at http://heyinthere.brownpapertickets.com. Workshop registration fees are non-refundable, but if you must cancel, the fee can be applied toward a future Conroy Center class or event.
About our instructors: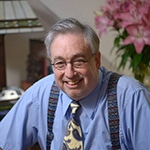 Retired educator and Beaufort native Bernie Schein is the author of Famous all over Town: A Novel published by USC Press's Story River Books. Schein is also the author of If Holden Caulfield Were in My Classroom: Inspiring Love, Creativity, and Intelligence in Middle School Kids and, with his wife, Martha Schein, coauthor of Open Classrooms in the Middle School. He holds an Ed.M. from Harvard University with an emphasis in educational psychology. A forty-year veteran of middle school instruction and administration, Schein has served as the principal of schools in Mississippi and South Carolina and helped found the independent Paideia School in Atlanta, where he was honored as Atlanta's District Teacher of the Year in 1978. His stories and essays have appeared in Atlanta Magazine, Atlanta Weekly, Beaufort Gazette, Creative Loafing, Lowcountry Weekly, and the Mississippi Educational Advance, and he has been interviewed on National Public Radio.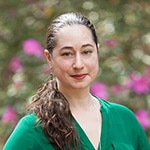 A native of Atlanta, and now a resident of the South Carolina lowcountry, Maggie Schein was raised on stories. Schein holds a Ph.D. in ethics from the University of Chicago's Committee on Social Thought. An admirer of Taoist and Buddhist texts, philosophies, and practices, as well as the works of naturalists and Native American storytellers, Schein brings a wealth of complementary and conflicting perspectives to her imaginative, lyrical fiction. She lives in Beaufort with her motley menagerie of rescued animals and artist Jonathan Hannah. A collection of fables, Lost Cantos of the Ouroboros Caves is Schein's first book. The expanded edition published by USC Press's Story River Books includes illustrations by Jonathan Hannah and, included with the limited edition hardcover, select stories narrated by two-time Grammy winner Janis Ian and a foreword written and narrated by Pat Conroy.
Limited to 12 participants
Fee: $175 (includes all 3 sessions and an individual consultation)
Website: Facebook Event Page
Registration: http://heyinthere.brownpapertickets.com