Editor Ellie Maas Davis will teach writers ways to strengthen your manuscript on your own, the best techniques for proofreading using Microsoft Word, how to spot and address consistency mistakes, and how to get the most out of a writing critique group. While professional editing remains the best path to create and publish a strong, marketable book, there are a number of things a writer can do on her or his own in the absence of a second or third set of eyes to review a manuscript. In this two-hour workshop, Ellie Maas Davis shares tips on how to edit and proofread your own manuscript as well as how to find and nurture a community of fellow writers. Participants will be able to provide short pieces to the instructor beforehand for critique prior to the class.
Advance registration required. To register for this workshop, please contact the Pat Conroy Literary Center at 843-379-7025, or online at http://editingecstatically.brownpapertickets.com (processing fees apply). Workshop registration fees are non-refundable, but if you must cancel, the fee can be applied toward a future Conroy Center class or event.
About our instructor: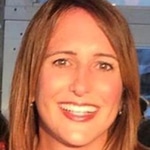 Ellie Maas Davis owns Pressque, a publishing consultation firm located in downtown Charleston that offers editing and ghostwriting services to authors and publishers.
Limited to 12 participants
Website: Facebook Event Page
Registration: http://editingecstatically.brownpapertickets.com