At the 12th annual Decatur Book Festival, September 1 & 2, 2018 — and the first public event for Our Prince of Scribes: Writers Remember Pat Conroy — co-editors Nicole Seitz and Jonathan Haupt will discuss the origins of this new anthology and share some of their favorite remembrances from the 67 writers featured in the collection. A book signing follows the discussion.
First Baptist Decatur's Carreker Hall
Sept 1, 2018 12:30-1:15 p.m.
Look for the Pat Conroy Literary Center's exhibitor tent at Historic DeKalb Courthouse, 101 E Court Sq. September 1-2, 2018 10:00 am to 4:00 pm.
New York Times best-selling writer Pat Conroy (1945–2016) inspired a worldwide legion of devoted fans numbering in the millions, but none are more loyal to him and more committed to sustaining his literary legacy than the many writers he nurtured over the course of his fifty-year writing life. In sharing their stories in Our Prince of Scribes, Conroy's fellow writers honor his memory and advance our shared understanding of his lasting impact on twentieth- and twenty-first-century literary life in and well beyond the American South.
"What could be better than so many voices coming together to celebrate Pat Conroy? This book is a testament to the enormous hold he had on our hearts and minds."–Ann Patchett, New York Times best-selling author of Bel Canto and Commonwealth
Website: Facebook Event Page
About our Presenters: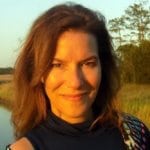 Nicole Seitz is the author of seven novels and the editor of When You Pass through Waters: Words of Hope and Healing from Your Favorite Authors. Her novels, including The Spirit of Sweetgrass, Trouble the Water, A Hundred Years of Happiness, Saving Cicadas, The Inheritance of Beauty, Beyond Molasses Creek, and most recently The Cage-maker, have received starred reviews, been chosen as books of the month, and been put on "best of" lists for Books-a-Million, the Pulpwood Queens Book Club, IndieNEXT List, Southern Living, Deep South Magazine, Romantic Times, and Library Journal. Her novels have been nominated for the Southern Independent Booksellers Alliance Award. Seitz's short fiction, essays, and articles have appeared in numerous publications and anthologies.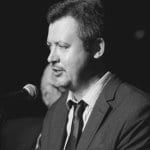 Jonathan Haupt is the executive director of the Pat Conroy Literary Center, the founding director of the annual Pat Conroy Literary Festival, and the former director of the University of South Carolina Press. He serves on the boards of the South Carolina Academy of Authors and the Friends of South Carolina Libraries and on the advisory board of the South Carolina Humanities and the affiliates steering committee of the American Writers Museum. Haupt's book reviews and author interviews have appeared in the Charleston Post and Courier; Lowcountry Weekly; Fall Lines; Shrimp, Collards & Grits magazine; and the Conroy Center's Porch Talk blog.
Additional book details: www.ugapress.org/index.php/books/our_prince_of_scribes/1/0
Additional festival details: www.decaturbookfestival.com