REGISTRATION FOR THIS EVENT  IS NOW FULL
The Pat Conroy Literary Center Book Club will read and discuss all twelve of Pat Conroy's published memoirs and novels in order of publication, Each monthly session will be led by a guest discussion leader. Participants are asked to read the books before the meetings and to come prepared for discussion.
The seventh Conroy Center Book Club meeting will be led by novelist and attorney Scott Graber, a Citadel classmate of Conroy's, as we discuss Conroy's memoir My Losing Season, published in 2002.
Please register here: http://www.brownpapertickets.com/producer/2564858
Website: Facebook Event Page
About MY LOSING SEASON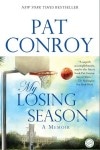 In My Losing Season, Pat Conroy takes the reader through his last year playing basketball, as point guard and captain of the Citadel Bulldogs. Flashing back constantly to the drama of his coming of age, he presents all the conflict and love that have been at the core of his novels. Conroy vividly recreates his senior year at that now-famous military college in Charleston, South Carolina, but he also tells the story of his heartbreaking childhood and of the wonderful series of events that conspired to rescue his spirit.
About Scott Graber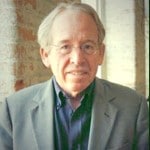 Author and attorney Scott Graber lives and writes in Beaufort, South Carolina, with his wife, the artist Susan Graber. A Citadel classmate and longtime friend of Pat Conroys, Graber is the author of the novels Malachi and Ten Days in Brazzaville. He is a columnist for the Island News and a contributing writer to Our Prince of Scribes: Writers Remember Pat Conroy.

This program and others like this would not be possible without your financial help for which, as always, Pat Conroy Literary Center gratefully thanks you.