Online Event
Register for this Zoom event at https://www.blufftonbookfestival.com/seminars
Father and son storytellers Kevin and Connor Garrett will discuss their lowcountry adventure novel Spellbound Under the Spanish Moss in conversation with Pat Conroy Literary Center executive director Jonathan Haupt and Conroy Center student intern Holland Perryman. Free and open to the public, this virtual event is presented in partnership between the nonprofit Conroy Center and the Bluffton Book Festival.
Learn more about the Bluffton Book Festival at www.blufftonbookfestival.com
About SPELLBOUND UNDER THE SPANISH MOSS
"Myths and legends speak to us in ways that logic fails. And Spellbound Under the Spanish Moss is just exactly that — A myth, a legend, and a story that will speak to your heart. The Garretts weave a magical tale that portrays the power of forgiveness and self love. This book is a mystical experience and a powerful story."—Patti Callahan Henry

Young Gareth Greyfin must find a way to save his father Edward after he is bitten by a one-eyed snake. With little time before the venom will reach his father's heart, Gareth follows his father's instructions to bring him to a cabin in the swamps outside of Savannah, Georgia — the home of a witch with a fearsome reputation. The witch sends the fearful young man on a quest for five ingredients for the potion that offers the elder Greyfin's only hope. Accompanied by the witch's raven as a guide, Gareth's desperate journey leads to encounters with a cast of characters that defy imagination. He slowly discovers that he is stronger and braver than he realized. He also forms an unlikely alliance with the Raven. The duo is joined by an old banjo player, and they learn that heroes come in unexpected forms. Along the way, Gareth learns a family secret and a deception threatens to destroy his budding friendship with the Raven and possibly the life of his father.
Spellbound Under the Spanish Moss is a 2021 selection of the Pulpwood Queens Books Club, the largest book club in the U.S.
Website: Facebook Event Page
About the Authors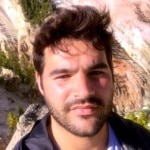 Connor Judson Garrett is an award-winning poet, novelist, travel writer, copywriter, and cofounder of Lucid House Publishing, a writer-centric bespoke book publisher. With his father Kevin N. Garrett, he is completing the trilogy of lowcountry adventures novels that began with Spellbound Under the Spanish Moss: A Southern Tale of Magic.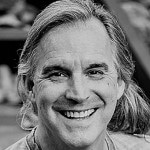 Kevin N. Garrett is a travel writer and photographer whose work has appeared in Condé Nast Traveler, Delta Sky, Town and Country, Forbes, Vogue, Outside, Boulevard, Entrepreneur, Inc., Atlanta Magazine, Coastal Living, Islands, Atlanta, the Atlanta Journal-Constitution, and Virtuoso Life, among others. He is coauthor of the guidebooks Caribbean for Dummies and Rum & Reggae.
About the Moderators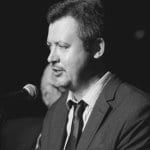 Jonathan Haupt is the executive director of the nonprofit Pat Conroy Literary Center, co-editor of the award-winning anthology Our Prince of Scribes: Writers Remember Pat Conroy, host of the Live from the Pat Conroy Literary Center author interview podcast, and an associate producer of SCETV's author interview program By the River.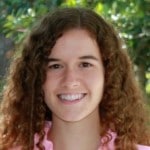 Holland Perryman is the Conroy Center's first student intern and an award-winning writer and poet. She attends Beaufort High School.

This program and others like this would not be possible without your financial help for which, as always, Pat Conroy Literary Center gratefully thanks you.