At the Historic Bluffton Arts & Seafood Festival's annual Author Night, Our Prince of Scribes: Writers Remember Pat Conroy co-editor and Pat Conroy Literary Center executive director Jonathan Haupt will moderate a lively discussion among fellow Scribes: USC Beaufort writer-in-residence Ellen Malphrus (author of Untying the Moon) and Conroy's Citadel classmate and fellow novelist John Warley (author of The Home Guard ) as they share stories of Conroy as lifelong mentor and advocate to other writers. A book signing will follow the discussion.
This event will be held on October 16, beginning at 5:30 p.m. at the Rotary Community Center (11 Recreation Ct.) at Bluffton's Oscar Frazier Park. Complimentary hors d'oeuvres and beverages provided by Southern Spice Catering and Events. $15/person tickets sales from this special event benefit the Waddell Mariculture Center. Book sales of Our Prince of Scribes support the educational mission of the nonprofit Conroy Center. Registration will open later this summer.
Tickets · On Sale August 15 at 12 PM – www.blufftonartsandseafoodfestival.com
Website: Facebook Event Page
Praise for "OUR PRINCE OF SCRIBES"
"A moving tribute to the legacy of one of the South's brightest lights."—Garden & Gun's Talk of the South

"Our Prince of Scribes isn't just a collection of homages but also a delightful introduction to Conroy's vast and talented circle of talented friends."—Washington Post

"More than 60 writers–from Pulitzer Prize winners to Conroy relatives to Barbra Streisand–fill Our Prince of Scribes with personal stories about [Pat Conroy's] impact…. The result is a moving, entertaining read as genuine as the icon himself."—Charleston Magazine

"In these essays, you'll meet a man who was troubled, tormented, angry, scathing, outrageous, hilarious, tender, noble, brave, and generous beyond measure. But most of all, you'll meet a man who damn-well knew how to love. And thanks to the devoted efforts of co-editors Jonathan Haupt and Nicole Seitz, and the work of 67 very fine writers, his legion of fans will come to love Pat Conroy even more than they already do."–Lowcountry Weekly
About our Presenters: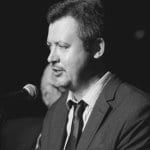 Jonathan Haupt is the executive director of the Pat Conroy Literary Center, the founding director of the annual Pat Conroy Literary Festival, and the former director of the University of South Carolina Press. With novelist and artist Nicole Seitz, he is co-editor of the anthology Our Prince of Scribes: Writers Remember Pat Conroy, Haupt's articles, book reviews, and author interviews have appeared in the Charleston Post & Courier, Beaufort Lowcountry Weekly, Beaufort Lifestyle magazine, Pink magazine, Shrimp, Collards & Grits magazine, Fall Lines, and the Conroy Center's Porch Talk blog. He serves as an associate producer and consultant to the SCETV author interview program By the River, on the board of directors of the South Carolina Academy of Authors and the Friends of South Carolina Libraries, on the American Writers Museum affiliates steering committee, and on the South Carolina Humanities advisory committee.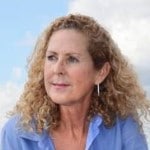 Ellen Malphrus lives and writes beside the May River in her native South Carolina Lowcountry and beneath the mountains of western Montana. She studied under James Dickey and was also mentored by her beloved friend Pat Conroy. She is a professor of English and the writer-in-residence at the University of South Carolina Beaufort, as well as deputy director of the annual Pat Conroy Literary Festival. Malphrus fiction, poetry, essays, and articles have appeared in publications including Southern Literary Journal, Review of Contemporary Fiction, William & Mary Review, James Dickey Review, Haight Ashbury Review, Georgia Poetry Review, Essence of Beaufort and the Lowcountry, SCG Lifestyle Magazine, and Our Prince of Scribes: Writers Remember Pat Conroy. She is most at home in nature, and her concern for wild places and creatures, particularly when it comes to coastal conservation, is evident in the fabric of her writing.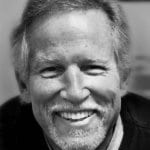 John Warley, a native South Carolinian, is a graduate of The Citadel and the University of Virginia School of Law. Now a full-time writer, he divides his time between Beaufort, South Carolina, and San Miguel de Allende, Mexico. Warley is the author of the novels Bethesda's Child, The Moralist, The Moralist II, A Southern Girl, and The Home Guard. He is also the author of the nonfiction book Stand Forever, Yielding Never: The Citadel in the 21st Century and "The Citadel at War," a narrative history of the college etched into the granite walls of The Citadel War Memorial, which opened to the public in October 2017.

This program and others like this would not be possible without your financial help for which, as always, Pat Conroy Literary Center gratefully thanks you.