First Presbyterian Church of Hilton Head Island, in collaboration with the nonprofit Pat Conroy Literary Center, will host a virtual presentation on Zoom with author and journalist Wanda Smalls Lloyd on Wednesday, October 21, at 6:30 p.m. To register, please email info@fpchhi.org, with "Coming Full Circle" in the subject line.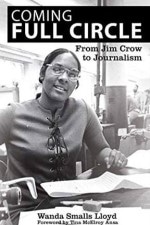 "Inspiring reading for aspiring journalists and students of civil rights."—Kirkus Reviews
Wanda Smalls Lloyd's Coming Full Circle: From Jim Crow to Journalism is the memoir of an African American woman who grew up privileged and educated in the segregated South before and during the Civil Rights Movement and became one of the nation's highest-ranking newspaper journalists and among the first African American women to be the top editor of a major newspaper.
Lloyd will discuss her inspirational journey—from her Savannah upbringing to editing roles at seven daily newspapers, and finally back to Savannah to make a difference in her childhood community. Her path was shaped not only by segregation but also by religious and home training, a strong cultural foundation, and early leadership opportunities. That upbringing empowered Lloyd to realize her professional dreams in journalism as she rose to become an editor at the Washington Post and a senior editor at USA Today before returning to the South as the executive editor of the Montgomery Advertiser. Along the way, she was an advocate and an example for how diversity helped newsrooms become more inclusive reflections of accuracy for their audience. Lloyd's memoir maps the intersection of race, gender, and culture in professional journalism—and also serves as an inspiring story for others, including aspiring journalists and storytellers like those Lloyd now mentors as an educator in her native Savannah.
Website: Facebook Event Page
About the Author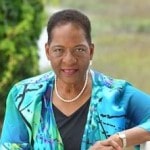 Wanda Smalls Lloyd is a retired newspaper editor and leader in journalism education. As executive editor of the Gannett-owned Montgomery Advertiser, she was the first African American responsible for the news content of that daily newspaper and several weeklies, and she wrote commentary about local issues. In previous Gannett experience, she was a senior editor at USA Today, and then managing editor at the Greenville (S.C.) News. She has also worked as an editor at the Washington Post, Providence Evening Bulletin, Miami Herald, and Atlanta Journal. Most recently she was associate professor/chair of journalism and mass communications at Savannah State University.
She is an alumna and former trustee of Atlanta's Spelman College, which awarded her a 2016 honorary doctorate. She has been a four-time juror for the Pulitzer Prize, co-edited The Edge of Change: Women in the 21st Century Press, and served on the journalism advisory boards at Virginia Commonwealth, Auburn, Alabama State, and Savannah State universities. Her expertise on media diversity led to her role as the founding executive director of the Freedom Forum Diversity Institute at Vanderbilt University. For the National Association of Black Journalists, she directed the landmark study and report Muted Voices: Frustration and Fear in the Newsroom, a survey of black journalists and newsroom managers. The NABJ inducted Lloyd into its Hall of Fame in August of 2019.
She has served with the Accrediting Council on Education for Journalism and Mass Communications and is a former director of the American Society of News Editors (ASNE) and was co-editor of the ASNE Bulletin. Lloyd also previously served as a member of the advisory boards of the Dow Jones Newspaper Fund and the Alfred Friendly Press Foundation.

This program and others like this would not be possible without your financial help for which, as always, Pat Conroy Literary Center gratefully thanks you.