Wednesday June 9, 2021 – 6-7 PM EDT
Price: Free · Duration: 1 hr
Location: Pat Conroy Literary Center | 601 Bladen Street, Beaufort, SC
Seating is limited: To reserve your spot, please call 843-379-7025 by June 7
Website: Facebook Event Page
The Pat Conroy Literary Center will host an evening with Susan Cushman, author of the new novel, John and Mary Margaret, on June 9, at 6:00 p.m. Susan will be introduced by Cassandra King Conroy, best-selling author and honorary chair of the nonprofit Conroy Center.
Books will be available for sale and signing. Or, to order in advance, visit https://bookshop.org/a/8118/9781646633906.
ABOUT THE NOVEL
We first meet Susan Cushman's characters, John and Mary Margaret, in her short story collection, Friends of the Library. In her second novel and seventh book, Cushman fleshes out their stories, covering over fifty years of their lives in Mississippi and Memphis against the backdrop of the civil rights movement and continuing through current-day events.
John and Mary Margaret is an insider's look into the White-privilege bubble of a young girl growing up in Jackson, Mississippi, and participating in sorority life on the Ole Miss campus in the late 1960s. But it's also a candid portrayal of a young Black boy from Memphis who follows his dream to study law at the predominately White university. What happens when their shared love for literature blossoms into an ill-fated romance? Set squarely in the center of decades of historical events in Mississippi and Memphis, here their story brings those events to life.
ABOUT THE AUTHOR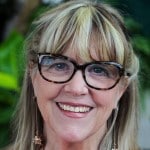 Susan Cushman sets her second novel and seventh book in her home state of Mississippi and her current city, Memphis, where she has lived since 1988. She reads and writes in many genres, as is reflected in her published works: Friends of the Library (short stories, also from Koehler Books), Cherry Bomb (a novel), Tangles and Plaques: A Mother and Daughter Face Alzheimer's (a memoir), and three anthologies, A Second Blooming: Becoming the Women We Are Meant to Be, Southern Writers on Writing, and The Pulpwood Queens Celebrate 20 Years! A frequent director and speaker at numerous writing conferences, workshops, and literary festivals, Susan's latest adventure involves leading a monthly creative writing group with twenty residents of a senior living facility. https://susancushman.com.

This program and others like this would not be possible without your financial help for which, as always, Pat Conroy Literary Center gratefully thanks you.