Thursday February 25, 2021 – 7-8 PM
Event by Pat Conroy Literary Center, Pat Conroy Literary Festival
Price: Free · Duration: 1 hr
Public · Anyone on or off Facebook
Website: Facebook Event Page
Join #1 New York Times best-selling novelist Sara Shepard and actress and advocate Lilia Buckingham, coauthors of the new novel Influence, in conversation with the Pat Conroy Literary Center's Holland Perryman and Jonathan Haupt.
This FREE virtual program is presented in partnership between the nonprofit Pat Conroy Literary Center and Blue Bicycle Books of Charleston. Signed copies of Influence are available through Blue Bicycle.
Register, donate, and order signed books at https://eveningwithinfluence.eventbrite.com.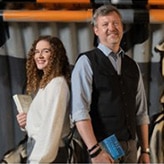 This free program will be moderated by Holland Perryman & Jonathan Haupt.
Beaufort High School student HOLLAND PERRYMAN is the first intern of the nonprofit Pat Conroy Literary Center and an award-winning writer whose work has been featured in the Charleston Post and Courier, Lowcountry Weekly, Southern Review of Books, and the anthologies River of Words and Stretching Skyward.
JONATHAN HAUPT is the executive director of the Pat Conroy Literary Center, coeditor of the award-winning anthology Our Prince of Scribes: Writers Remember Pat Conroy, a book reviewer, a podcast host, and an associate producer of the Telly Award-winning author interview series By the River on ETV.
About our authors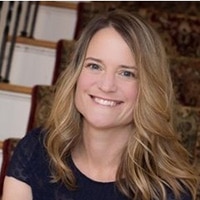 Sara Shepard is the #1 New York Times bestselling author of the Pretty Little Liars series, the Perfectionists series, and many more novels for teens and adults. She lives with her family in Pittsburgh. @saracshepard on Instagram; @sarabooks on Twitter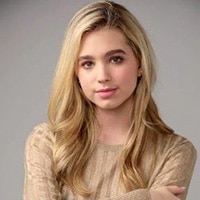 Lilia Buckingham is a seventeen-year-old writer, actress, dancer, and student. Though she has a strong social media presence, Lilia hates the term "influencer" but loved writing Influence. She lives in Los Angeles with her mother, brother, and two dogs. @lilia on Instagram; @BuckinghamLilia on Twitter

This program and others like this would not be possible without your financial help for which, as always, Pat Conroy Literary Center gratefully thanks you.