Thursday March 24, 2022 – 5-6:00 PM EDT
Price: Free · Duration: 1 hr
Location: NeverMore Books (910 Port Republic Street)
NeverMore Books and the nonprofit Pat Conroy Literary Center will host an evening with debut novelist Robert Gwaltney, author of The Cicada Tree–in conversation with fellow southern novelist Bren McClain, award-winning author of One Good Mama Bone.
Free and open to public, this in-person event will be held at NeverMore Books (910 Port Republic Street) with books available for sale and signing. Seating is limited; please call the store to reserve your spot: 843-812-9460.
The author conversation will also be live-streamed on the Conroy Center Facebook page.
Website: Facebook Event Page
ABOUT THE BOOK
"Following in the magnificent footsteps of Carson McCullers and Harper Lee, Robert Gwaltney creates a wonderful snapshot of the friendship that forms between Analeise and Etta Mae, two eleven-year-old girls in '50's small town Georgia. His prose is both precise and lyrical, and the loveliness of childhood and their friendship is shadowed by a sense of mystery and foreboding. There is no sound in English than that of Southern speech: there is poetry in every inflection, in every nuance. This is a book to love and remember, and every book club in America would be wise to snap it up."–Robert Goolrick, #1 New York Times bestselling author
The summer of 1956, a brood of cicadas descends upon Providence Georgia, a natural event with supernatural repercussions, unhinging the life of Analeise Newell, an eleven-year-old piano prodigy. Amidst this emergence, dark obsessions are stirred, uncanny gifts provoked, and secrets unearthed.
During a visit to Mistletoe, a plantation owned by the wealthy Mayfield family, Analeise encounters Cordelia Mayfield and her daughter Marlissa, both of whom possess an otherworldly beauty. A whisper and an act of violence perpetrated during this visit by Mrs. Mayfield all converge to kindle Analeise's fascination with the Mayfields.
Analeise's burgeoning obsession with the Mayfield family overshadows her own seemingly, ordinary life, culminating in dangerous games and manipulation, setting off a chain of cataclysmic events with life-altering consequences—all of it unfolding to the maddening whir of a cicada song.
ABOUT ROBERT GWALTNEY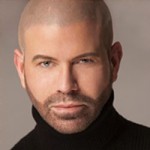 Robert Gwaltney, a writer of southern fiction, is a graduate of Florida State University. He resides in Atlanta Georgia with his partner, where he is an active member of the Atlanta literary community. By day, he serves as Vice President of Easter Seals North Georgia, Inc., Children Services, a non-profit supporting children with disabilities and other special needs. Robert's work has appeared in such publications as The Signal Mountain Review and The Dead Mule School of Southern Literature. Robert also serves as Prose Editor for The Blue Mountain Review. Published in January 2022, The Cicada Tree, is his debut novel. https://robertlgwaltney.com
ABOUT BREN MCCLAIN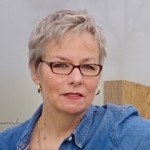 Bren McClain's critically acclaimed debut novel, One Good Mama Bone, from Pat Conroy's Story River Books won the 2017 Willie Morris Award for Southern Fiction and the 2018 Patricia Winn Award for Southern Literature. It was also named Pulpwood Queen 2017 Book of the Year, a 2017 Great Group Reads by the Women's National Book Association, a Southeastern Independent Booksellers Association (SIBA) Okra pick, longlisted for SIBA's Southern Book Prize and a finalist for the 2018 Crook's Corner Prize. Most recently, the French translation (retitled Mama Red) was selected for the 2021 Prix Maya, an award given for France's best animal novel. Bren also is a contributing essayist in Our Prince of Scribes: Writers Remember Pat Conroy. You can find Bren now with butt in chair, working on her next novel, which has already received acclaim, the gold medal for the William Faulkner Novel-in-Progress. Bren hails from upstate South Carolina, Anderson, where her novel is set. www.brenmcclain.com.

This program and others like this would not be possible without your financial help for which, as always, Pat Conroy Literary Center gratefully thanks you.