Thursday January 27, 2021 – 6-7 PM
Event by Pat Conroy Literary Center, Pat Conroy Literary Festival
Price: Free · Duration: 1 hr
Public · Anyone on or off Facebook
Website: Facebook Event Page
Join us for a virtual conversation with fiction writers Bren McClain and Jon Sealy as they discuss South Carolina stories–what they are and aren't, and the challenge of writing stories that are timely and yet timeless. Jon grew up in South Carolina, graduated from College of Charleston, and set his new novel The Merciful in South Carolina. Bren is from Anderson and writes about rural 1950's South Carolina. They will also read from their novels—Bren's One Good Mama Bone and Jon's The Merciful.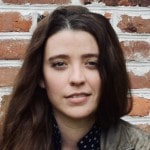 This free program will be moderated by Brooke McKinney, the Pat Conroy Literary Center's communications and events coordinator.
Register in advance to join us on Zoom: https://bit.ly/3qJdMZy
About our authors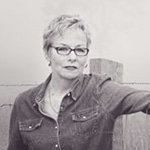 Bren McClain's critically acclaimed debut novel, One Good Mama Bone from Pat Conroy's Story River Books, won the 2017 Willie Morris Award for Southern Fiction and the 2018 Patricia Winn Award for Southern Literature. It was also named Pulpwood Queen 2017 Book of the Year, a 2017 Great Group Reads by the Women's National Book Association, a Southeastern Independent Booksellers Association (SIBA) Okra pick, longlisted for SIBA's Southern Book Prize and a finalist for the 2018 Crook's Corner Prize. The novel can now claim international in its credits, since it was recently published in France and retitled Mama
Red. Bren is at work on her next novel, which has already received acclaim as the gold medal winner for the William Faulkner Novel-in-Progress. She is also a contributing essayist to the award-winning anthology Our Prince of Scribes: Writers Remember Pat Conroy. A native of Anderson, South Carolina, Bren now lives and writes near Nashville, Tennessee. www.brenmcclain.com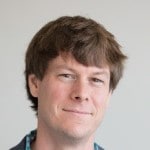 Jon Sealy is the author of The Whiskey Baron (Hub City Press, 2014) and The Edge of America (Haywire Books, 2019). An upstate South Carolina native, he has a degree in English from the College of Charleston and an MFA in fiction writing from Purdue University. His short fiction has appeared in The Normal School, PANK, and The Sun, among other venues, and his nonfiction has appeared in The Rumpus, The Millions, and the Richmond Times-Dispatch. In the vein of Russell Banks's The Sweet Hereafter and Celeste Ng's Everything I Never Told You, Sealy's recent novel The Merciful explores a hit and run in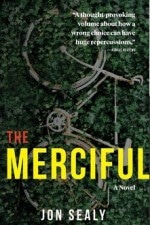 a coastal South Carolina tourist town and the subsequent trial, providing both a gripping courtroom drama and a probing look at questions of justice and mercy in our era of competing narratives and online outrage. Sealy is currently a freelance writer and the publisher of Haywire Books, which has published Patricia Henley, Heather Bell Adams, and Mark Powell. He lives with his family in the suburbs of Richmond, Virginia. www.jonsealy.com

This program and others like this would not be possible without your financial help for which, as always, Pat Conroy Literary Center gratefully thanks you.