Saturday May 14, 2022 – 2:00-3:00 PM EDT
Price: Free · Duration: 1 hr
Location: Pat Conroy Literary Center (601 Bladen St., Beaufort)
Our nonprofit Pat Conroy Literary Center will host an afternoon with T.D. Johnston, author of the debut novel Reciprocity, on Saturday, May 14, at 2:00 p.m. at the Conroy Center (601 Bladen St.).
This in-person event is free and open to the public. Books will be available for sale and signing. Seating is limited; please call to reserve your spot: 843-379-7025.
"The pages turn at paper-cutting speed in this absorbing and addictive novel. Johnston is a daring writer of supreme importance."–Mathieu Cailler, author of Loss Angeles
"Reciprocity is a thrilling chase, at once a page-turner and a morality tale. What a ride!"–Gregg Cusick, author of My Father Moves through Time like a Dirigible
Website: Facebook Event Page
ABOUT RECIPROCITY
When a third Mafia boss in a third major city is murdered by an unknown entity, FBI organized-crime agents Jack Hanratty and Neville Parker are assigned to lead the national investigation of what the media dubs 'The Godfather Assassinations.' As the cabal continues to eliminate the leadership of the powerful Mafia, La Cosa Nostra's ruling 'Commission' responds by importing Fingo, the legendary Sicilian mercenary, to track down the killers. When Fingo kidnaps Agent Hanratty's pregnant wife, Jack faces an impossible ransom request: to save Rachel's life, Jack and Neville must deliver the Godfather Assassins to Fingo rather than arrest the vigilantes. Jack and Neville race against time and two formidable enemies toward an epic showdown between justice and injustice, colored by the gray area that complicates human decisions.
ABOUT THE AUTHOR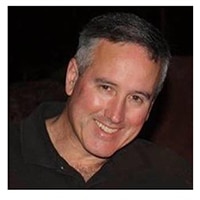 T.D. Johnston won the 2017 International Book Award for Best Short Fiction for Friday Afternoon and Other Stories. His stories have appeared in numerous magazines and literary journals, and the title story of his award-winning collection was made into an acclaimed short film.
Since 2010 he has served as the series editor and publisher at Short Story America, a quality literary press specializing in anthologies and collections of short fiction by today's authors. Johnston taught World Literature, American Literature, and Creative Writing at several of America's top college-preparatory schools, and he headed two schools before leaving the academic world to focus on writing and editing full-time. He lives with his wife and three children in Jacksonville, Florida, and Beaufort, South Carolina.

This program and others like this would not be possible without your financial help for which, as always, Pat Conroy Literary Center gratefully thanks you.