New York Times bestselling novelists Wiley Cash and Jason Mott will share the stage and a lively conversation about their writing lives and about their newest books–The Last Ballad and The Crossing, respectively. Free and open to the public, this event is presented in partnership with the Technical College of the Lowcountry and will be held in the auditorium of MacLean Hall (104 Reynolds St, bldg 12).
Part of the Pat Conroy Literary Center's Visiting Writers Series, this program is sponsored in part by South Carolina Humanities, a not-for-profit organization; inspiring, engaging and enriching South Carolinians with programs on literature, history, culture, and heritage.
Website: Facebook Event Page
About the authors: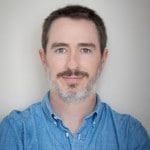 Wiley Cash is the New York Times best-selling author of the novels A Land More Kind Than Home, This Dark Road to Mercy, and most recently The Last Ballad, a historical novel of the life of Ella May Wiggins, the mother of the protest ballad and martyr to the labor movement. Cash currently serves as the writer-in-residence at the University of North Carolina-Asheville.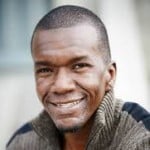 Writer-in-residence at the University of North Carolina-Wilmington, Jason Mott was nominated for a 2009 Pushcart Prize award and Entertainment Weekly listed him as one of their 10 "New Hollywood: Next Wave" people to watch. His debut novel The Returned was a New York Times bestseller published in internationally in 13 languages and adapted as the network television series Resurrected. His second novel, The Wonder of All Things was released in October 2017 and his third novel The Crossing was published in May 2018.
PRAISE FOR WILEY CASH'S THE LAST BALLAD
"A powerful book that speaks to contemporary concerns through historical injustice… Cash vividly blends the archival with the imaginative… With care and steadiness, (Cash) has pulled from the wreckage of the past a lost moment of Southern progressivism. Perhaps fiction can help us bear the burden of Southern history."–New York Times Book Review

"Inspired by the events of an actual textile-mill strike in 1929, Cash creates a vivid picture of one woman's desperation. . . . A heartbreaking and beautifully written look at the real people involved in the labor movement."–Kirkus Reviews

"This suspenseful, moving novel is a story of struggle and personal sacrifice for the greater good that will resonate with readers of John Steinbeck or Ron Rash."–Publishers Weekly

"Beautifully and evocatively written, The Last Ballad should take a place on the honor roll of Southern fiction that will stand the test of time… Cash deftly builds the suspense and tension about what will happen, and why and when… One powerful and haunting story."–Greensboro News & Record
PRAISE FOR JASON MOTT'S THE CROSSING
"Mott spins a captivating, fast-paced dystopian tale about a world in chaos and twins fighting to stay alive. The world is plagued by two concurrent atrocities: the Disease, in its 10th year, is wiping out the elderly, and a world war has turned every country other than the United States into a war zone…. Fans of dystopian fiction will…enjoy Mott's intriguing concept."–Publishers Weekly

"As the world falls apart around them, orphaned twins Virginia and Tommy trek across the country to witness the launch of a rocket, hoping to find life while fleeing the draft for a war almost certain to bring death…. Mott brings his lyrical writing and soulful insight to another end-of-the-world-as-we-know-it storyline…. Beautifully written and touching on some fascinating ideas."–Kirkus Reviews

"Mott's darts hit home, and his novel should leave readers thinking about the meaning of memory, the meaning of love and the connection between the two."–Wilmington Star

"North Carolina native and bestselling author Jason Mott writes a cautionary tale about the end of the world as we know it if good people turn a blind eye to the chaos around them."–Raleigh News & Observer